History
Macgillycuddy's baby and kids store has been outfitting little fashionistas on the Westside of Vancouver for over 30 years. This landmark store is entrenched in the local community and has always been a meeting place for mothers and grandmothers. Due to our longevity, we get generations of shoppers. Moms who remember exploring the play corner as kids, have now had their own children, and are visiting as shoppers.

Because we have been in business so long, we have built up a huge repetoir of consignees who regularly drop off sensational brands purchased all over the world. Moms tell me they love to come to MacGillycuddy's because they always find up to date, gently used fashions for a fraction of the retail price. We so lucky to have the best customers in Vancouver who enjoy weekly shopping trips for everything from cute baby clothes to school shoes and dance costumes.
A Proud Owner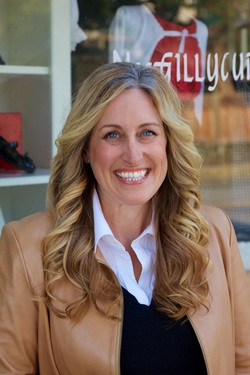 I am Lynn Waterfall and I am passionate about Vancouver and kids fashion. I was born in Kits and moved to Australia for my elementary school years. My family moved back to Vancouver in 1986 where I attended Lord Byng high school. I graduated from UBC with a Bachelors in Arts and a Bachelors in Education. After teaching grade 6/7 for many years I had my own children and realized that I LOVED children's fashion. I have two daughters - Sarah and Isabella - and after almost 12 years running Macgillycuddys I still LOVE working in the baby and kids fashion world. I get excited watching the generations of children that shop at our store grow up over time.

---
Community and Environment
As the years go on, we have connected with some amazing charity organizations. At the end of each season we donate clothing to local charity organizations that put clothes in the hands of needy children. Over the years we have donated clothing to an African Orphanage, a battered womens' shelter, Baby Go Round, and needy kids at schools in Vancouver. Wherever there is a need, we are more than happy to help. If you have a charity you would like us to support, please come in and let us know.

Perhaps the most overriding reason why I feel consignment is so important (other than the super cute fashion at amazing prices) is the positive impact it has environment. As a society, we really need to reduce our consumption of new products and reuse the ones we have already manufactured. The amount of pesticides, chemicals, and water (6 bathtubs full!) it takes to even manufacture just one t-shirt is astounding. Let's all make an effort to "Green our Closets".